Korea ATO GEL Cabbage Cream 韩国卷心舒缓乳膏
Premium pure water skin care
当乳汁开始分泌时或退奶后,乳房开始变热、变硬、变重,出现疼痛,局部或整体像石头一样硬,不敢触碰,一碰就痛的揪心,这就叫"涨奶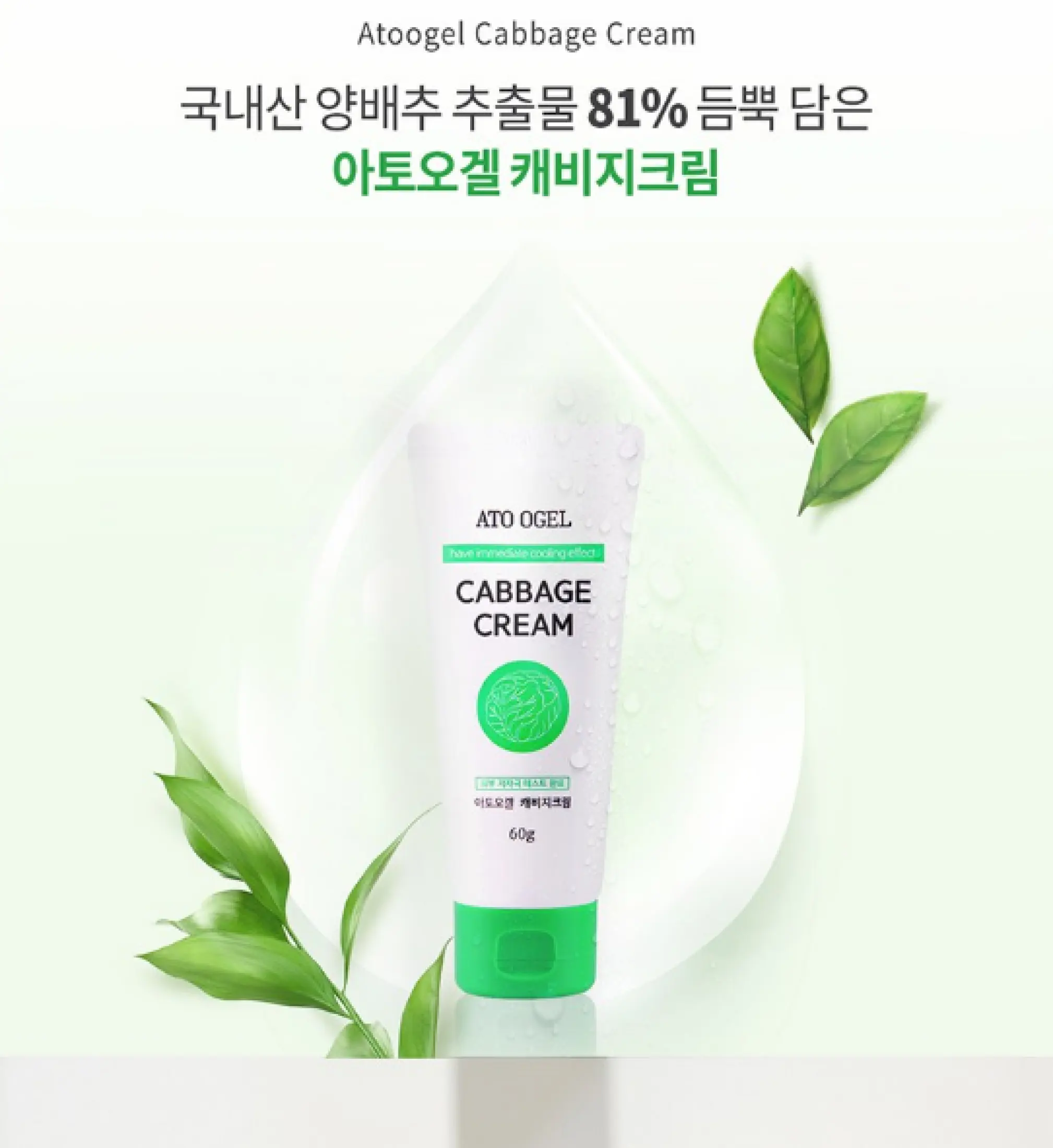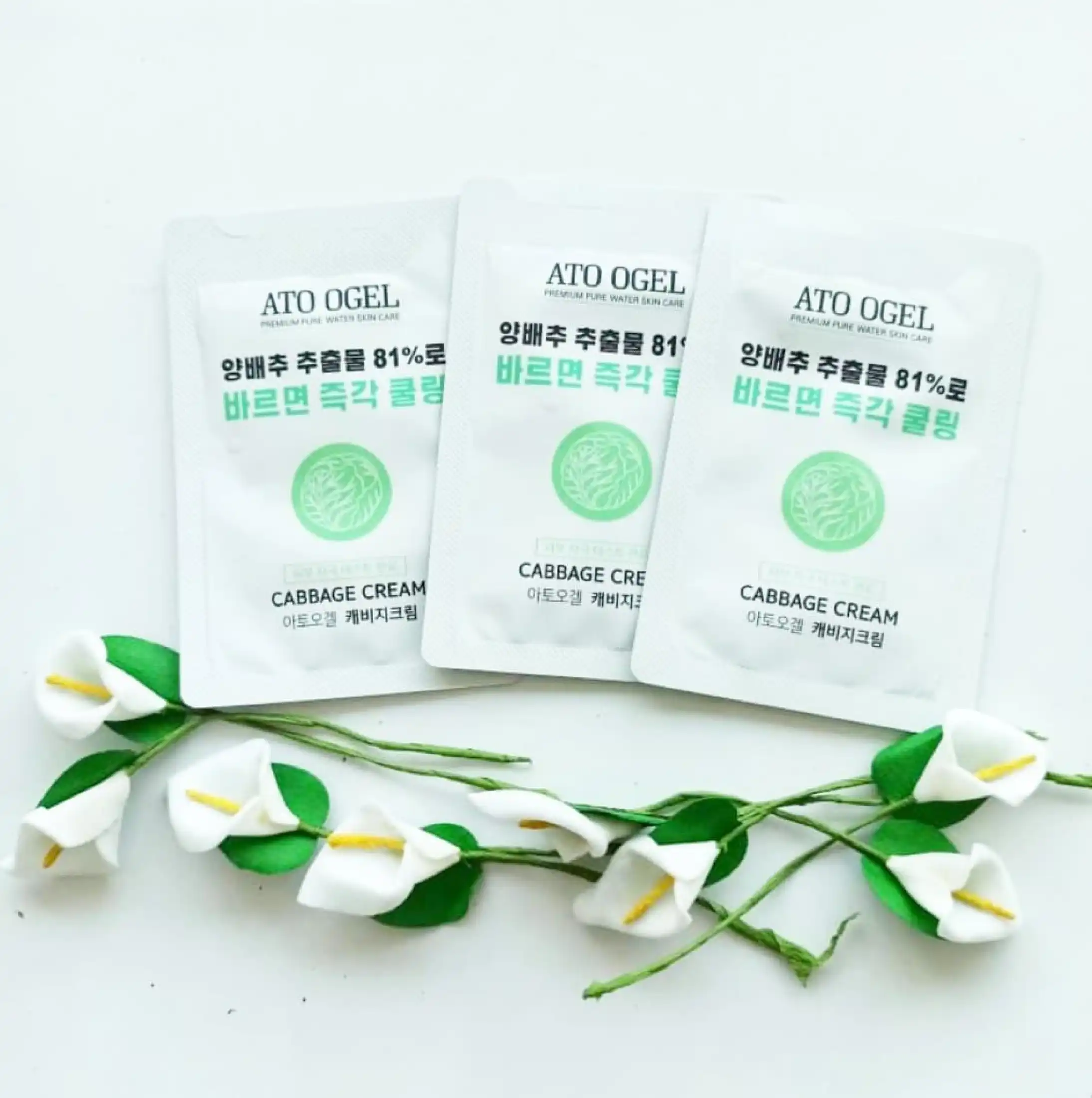 How does it help to solve my problem ?
1. Have immediate cooling effect and helps sensitive skin
*有立竿见影的清凉效果
*帮助敏感肌肤
Breast health care dedicated to solving the problems of breast tenderness, lumps, mastitis, and breast hyperplasia in pregnant women and other menstrual periods
专用于解决孕产妇及其他生理期乳房胀痛、乳房硬块、乳腺炎、乳腺增生等问题的乳房保健护理
————————————————————————————————
Safety Features 特点& 安全性
* Completed skin temperature drop test at -3.3℃ / 完成-3.3℃的皮肤温度下降测试
* Skin primary irritation test completed/完成皮肤原发刺激试验
* Contains 81% of Korea domestic cabbage extract/含有81%的韩国国产白菜提取物
* EWG green grade of prime ingredients/EWG 绿色级主要成分
————————————————————————————————–
It's good to use at times like this. 什么时候适用?
1. When you need cooling in the chest/当您需要在胸部冷却时
2. When the temperature of the skin surface rises easily/当皮肤表面温度容易升高时
3. When you need a self-chest massage/当你需要自我胸部按摩时 ____________________________________________________________________________________________
Attention 注意
**Cabbage cream can be refrigerated for use.
** **可冷藏使用**
How to use 怎样适用
1. Apply an appropriate amount of cavity cream to the chest.
2. Use both hands to follow the line of the chest from the inside to the outside Draw a circle and massage.
3. Massage from inside to outside, then in the opposite direction. I also massage it.
4. Finally, massage the lymph nodes under your armpit. And from the bottom of the armpit, diagonally. Scent) Sweep it up and finish.
使用方法:在肌肤敏感部位涂抹,以画圈的方式轻轻按摩直至吸收即可。
#CabbageCream #BreastEngorgement #BlockedMilkducts #Weaning #Postpartum Essentials #cooling effect